GDC 2019: Tobii Launches New Mixed Reality Eye-Tracking SDK
Tobii just unveiled a new software development kit (SDK) for mixed reality applications at this year's Game Developers Conference (GDC 2019). The Swedish high-tech eye tracking company also announced a new set of resources it will release that developers can use to design immersive interactions that leverage head-mounted displays (HMDs) with built-in eye tracking technology.
The features of the new eye tracking SDK include the Tobii Intelligent Objects which enable users to intuitively select items by using machine learning and algorithms in mapping out eye tracking signals to objects in a scene.
Tobii's new developer guides and tools are expected to ease the integration of eye tracking in significant ways ranging from providing new libraries and APIs that enable intuitive object mapping and selection to the delivery of example codes and implementation tutorials.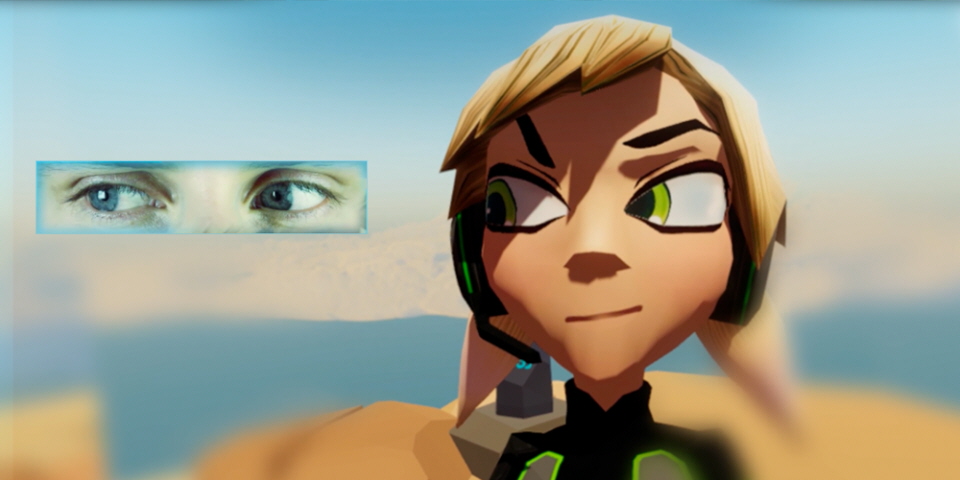 Tobii hopes to provide software developers with one of the most advanced and easiest to implement sets of guides, APIs, code samples and tutorials for eye tracking. The launch of the new sets of SDKs along with development tools and resources will now enable developers to easily leverage eye tracking technology for HMDs and develop the best experiences for their users.
The SDK will also address ways in which the user interface can be improved to ensure smoother and faster navigation with more streamlined menus and the hiding of unnecessary UI elements when the user's eyes are not looking at the display thereby optimizing the usage of devices.
Social VR app creators and video game makers also need to establish an eye to eye contact mechanism for users that may either be chatting with others from other parts of the world or with an NPC. Eye movement is a more natural response because human beings naturally respond to it and having non-player characters responding to eye contact makes for a very realistic lifelike experience within a virtual environment.
The Tobii XR SDK
The announcement of the Tobii XR SDK has been one of the key highlights of the GDC 2019. The sets of resources and tools will allow developers to rebuild design and build immersive interactions into their applications for HMDs which integrate eye tracking. Some of the sophisticated features that users will be able to create with the development kit include:-
Focused Objects: With the Tobii Intelligent Objects, developers can use a gaze in activating and selecting objects in a smooth and intuitive manner. Not only does it simplify the experience for users but it also allows developers using algorithms and machine learning to map the eye tracking signals onto the objects in a scene.
Superhuman Abilities: Use the Tobii XR SDK to build virtual worlds beyond the realms of reality by enabling new forms of interactions that can only be realized with eye tracking. By enabling the environments and virtual objects to respond to your gaze, you can also provide your users with a feeling of superhuman ability.
Intuitive user interfaces: Enhance the user interfaces to immerse your users in deeper virtual experiences that allow for more intuitive gaze-based interactions. You'll be able to make smoother navigation, hide any unnecessary UI elements when a user is not looking and also streamline the menu selection.
Lifelike Characters: Now you can add a new dimension to social interactions in virtual reality and multiplayer environments. You will have more expressive and lifelike avatars that replicate their own movements and those of the user. The non-player characters will also be more responsive and fun to interact with if they are responding to a player's gaze. It's more realistic than just having characters with zombie eyes.
The Tobii XR SDK and other related libraries are designed to be used in conjunction with and also to complement the features of the device-specific SDKs which are associated with virtual reality headsets supporting eye tracking and the upcoming OpenXR initiative. The software development kit builds on years of innovation in eye tracking applications and provides assets and tools that deliver instant benefits to any developer who might be working with eye tracking data streams from mixed reality head-mounted devices.
Eye-tracking capability has become a standard requirement in most mixed reality devices. Tobii, the high-tech Swedish company is currently the world's leading supplier of eye tracking technology. It has also grown over the years into the most experienced company in the eye-tracking ecosystem. The company hopes to fully leverage on its knowledge and expertise with new development tools to provide application developers with a great edge in building the most impressive eye tracking interactions.
Apart from its new libraries and APIs for mixed reality interactions, the company is also building coding samples, tutorials, debugging tools and videos that will be available for mixed reality (XR) development. There will also be additional packages for Unity and support for Unreal is expected to come soon.
For additional information on Tobii's entire range of developer tools and resources, check out https://vr.tobii.com/developer.
https://virtualrealitytimes.com/2019/03/24/gdc-2019-tobii-launches-new-mixed-reality-eye-tracking-sdk/https://virtualrealitytimes.com/wp-content/uploads/2019/03/HTC-Vive-Pro-Eye-Product-Shot-600×410.jpghttps://virtualrealitytimes.com/wp-content/uploads/2019/03/HTC-Vive-Pro-Eye-Product-Shot-150×90.jpgSam OchanjiMixed RealityTechnologyTobii just unveiled a new software development kit (SDK) for mixed reality applications at this year's Game Developers Conference (GDC 2019). The Swedish high-tech eye tracking company also announced a new set of resources it will release that developers can use to design immersive interactions that leverage head-mounted displays…Sam OchanjiSam Ochanjisochanji@yahoo.comAdministratorVirtual Reality Times