Here is an Early Sneak Peek into BBC's New VR Doctor Who Experience   
BBC has finally released its earlier promised trailer for its new Doctor Who VR: The Runaway experience. The trailer will cast you as the Doctor's companion and immerses you into virtual journey through time and space in TARDIS.
Although there will be no new Doctor Who series in 2019, BBC had earlier promised that it would release a short virtual reality teaser that would keep eager fans entertained in the interval. The short episode covers 12 minutes and puts the viewer in animated version within a TARDIS console room.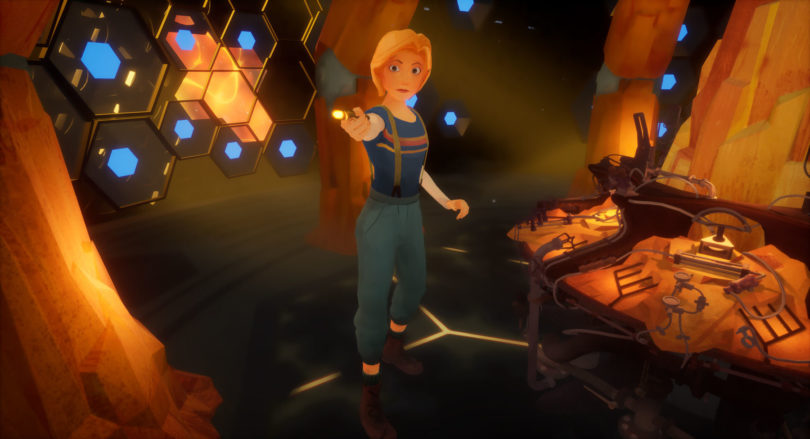 In Doctor Who VR: The Runaway, the current star Jodie Whittaker will lend her voice to the animated version of the 13th Doctor, guiding the viewer through the interactive story. The viewer will be the Doctor's "champion", assisting her in her exciting adventure and getting immersed into the midst of the action as they face up to a series of deadly threats.
The virtual reality experience entails the viewer waking up inside the TARDIS after a collision with "a strange and magnificent ball of living energy" which is known as Volta who happens to be part bomb and part moody teenager. A very unstable creature that is primed to explode. The viewer has to grapple with Volta's surly temperament as they embark on the difficult task of returning him to his home planet, sharpish, before he explodes. The viewer finds themselves immersed into a frantic chase; they will become the Doctor's trusted assistant as she races to return Volta to his parents just in time before he explodes. You will be armed with a sonic screwdriver and will help the Doctor as she battles powerful forces of evil, galactic busybodies with some other designs on Volta along with the moody teenage angst of Volta himself.
The Runaway was created by BBC in collaboration with Passion Animation Studios which has worked on various high-profile projects such as the Greenpeace's Rang-Tan Commercial, Wes Anderson's Isle of Dogs as well as on the music videos for Gorillaz.
Doctor Who VR: The Runaway has been written Victoria Asare-Archer with Mathias Chelebourg directing. It features music by series composer Segun Akinola. No dates have been provided yet but The Runaway will be launching in some selected virtual reality headsets soon. Details about these will leak out in the coming months.
https://virtualrealitytimes.com/2019/04/17/here-is-an-early-sneak-peek-into-bbcs-new-vr-doctor-who-experience/https://virtualrealitytimes.com/wp-content/uploads/2019/04/BBC-The-Runaway-600×338.pnghttps://virtualrealitytimes.com/wp-content/uploads/2019/04/BBC-The-Runaway-150×90.pngSam OchanjiVirtual WorldsBBC has finally released its earlier promised trailer for its new Doctor Who VR: The Runaway experience. The trailer will cast you as the Doctor's companion and immerses you into virtual journey through time and space in TARDIS. Although there will be no new Doctor Who series in 2019, BBC…Sam OchanjiSam Ochanjisochanji@yahoo.comAdministratorVirtual Reality Times